HomeLife Warranty Protection Founder Shares Inspiring Success Story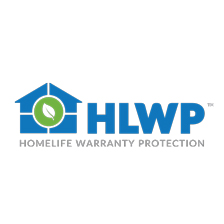 Nicole Roehl founded HomeLife Warranty Protection in 2003 at just 30 years of age. Today, the Arizona-based home warranty policy provider stands as a strong reminder that children can rise from a tumultuous upbringing to have a positive impact on their communities as adults. Roehl was recently recognized as a top young local entrepreneur for the success of HomeLife Warranty Protection.
02/20/2017 – GILBERT, AZ – HomeLife Warranty Protection is pleased to announce that founder Nicole Roehl has been recognized by AZ Central as a top young entrepreneur in her field. Roehl joins community notables including Parker Ganem and Tom Parrella, founders of PFG Construction, Inc. and DRP Realty, LLC respectively.
According to HomeLife Warranty Protection reps, Roehl is an amazing boss with the singular goal of helping other people. Her desire to serve others was the driving force behind the inception of HomeLife Warranty Protection.
HomeLife Warranty Protection wasn't the brainchild of a corporate boardroom meeting. It is a company founded on the core values of service and security, the latter of which is near and dear to Roehl.
Nicole Roehl was plunged into the foster care system at just six years old, after being left to care for three younger siblings in the projects of Johnstown, Pennsylvania. She was bounced around from foster home to foster home until a loving aunt and uncle welcomed her and her siblings into their lives forever. HomeLife Warranty Protection was established to offer homeowners the same piece of mind Roehl felt as a child after being adopted.
HomeLife Warranty Protection is a homeowner's best defense against the cost of replacement or repairs in the event of appliance or system failure. The company is dedicated to providing affordable home warranty solutions by offering flexible coverages that can be customized to a homeowner's individual needs. HomeLife Warranty Protection customer service is available around the clock for customers wishing to file a service claim or simply ask questions about their policies.
All homeowners in states served by HomeLife Warranty Protection are eligible for a comprehensive home warranty policy. Both new and existing homeowners can take comfort in knowing their homes have an added layer of protection against unexpected breakdowns and no-fault system failures. And, HomeLife Warranty Protection offers coverage for homeowners who are simply not happy with their current home warranty provider. HomeLife Warranty Protection provides special prices through qualified real estate agents as well.
According to Nicole Roehl, HomeLife Warranty Protection has two different types of home warranty, Prestige and Elite Coverage. Elite Coverage is the most popular package and includes the electrical system and supplemental items, a full suite of appliances, the plumbing system including the hot water heater, and heating and air-conditioning units. In addition, if offers more comprehensive limits and protection than Prestige. HomeLife Warranty Protection has put together numerous elective coverage packages for everything from roof leak repair, sprinkler systems, and refrigerators to reverse osmosis water softeners and supplemental components of the washer and dryer.
Notably, HomeLife Warranty Protection is one of the only home warranty provider to cover Freon for a home's main cooling system.
Nicole Roehl and HomeLife Warranty Protection proudly support the Hope House in Show Low, Arizona. The Hope House is a maternity home for new mothers seeking a safe place to live during pregnancy and in the early days of their children's lives.
HomeLife Warranty Protection is located in Gilbert, Arizona, and serves homeowners throughout the Southwest. For more information visit HLWP.co