Kitchen Charm Donates $20,000 to International Charity for Children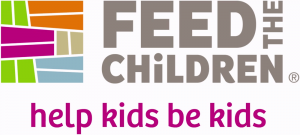 When Kitchen Charm contributed $20,000 to Feed the Children, the cookware company wasn't simply giving away money. It was providing hope for the 20% of North American children stricken with hunger every year.
Ontario, CANADA, 06/30/2017 – Each year, Kitchen Charm donates a portion of its proceeds to charities across the globe. Recently, the internationally known cookware company wrote a huge check to Feed the Children. Kitchen Charm recently issued a check for $20,000 to Feed the Children, a global organization that fights childhood hunger.
Kitchen Charm has long sustained a pattern of giving, sponsoring multiple groups throughout the year and sanctioning proceeds from cookware sales for non-profits. The Feed the Children foundation is especially near and dear to the heart of Kitchen Charm founders and representatives, as it works tirelessly to provide nutrition and other vital basic human rights to children in North America and developing nations.
According to Kitchen Charm representatives, more than 90% of funds provided to Feed the Children go directly to the nonprofit's Program Services. Unlike many other highly publicized charities, only 3% of funds are directed toward management and general operating expenses. Kitchen Charm chose Feed the Children as the recipient of the $20,000 donation for a number of reasons. Most notably, Feed the Children is a transparent organization that has been in existence for more than three decades.
Kitchen Charm management describes Feed the Children as a visionary nonprofit with the primary goal of creating a world where no child goes to bed with an empty stomach. The nonprofit's mission is simple: to provide hope and resources for those individuals without the basic essentials of life. Kitchen Charm believes that Feed the Children's mission is among the most notable ever undertaken.
In addition to providing nutritious meals, Kitchen Charm representatives explain that the Oklahoma-based charity addresses other issues including water, education, health, and poverty.
As reported by Kitchen Charm, 783 million people on Earth don't have access to clean and healthy drinking water. Unclean water can expose children and adults to a number of nasty parasitic and bacterial infections. Children in areas of poor water quality suffer higher mortality rates than those with access to clean water, according to a spokesperson from Kitchen Charm.
Access to education is not a widespread problem in the United States, something for which the mothers and fathers of the Kitchen Charm family are grateful. Sadly, in lesser developed countries, many children must begin working as young as four-years-old to help feed their families. Those who do have access to school often have to travel several hours away through dangerous conditions, report Kitchen Charm representatives.
Feed the Children places great emphasis on helping children avoid or overcome a number of childhood illnesses. Kitchen Charm reps report that malnutrition is a significant contributing factor to nearly half of all childhood deaths. To put that in perspective, more than 6.6 million children younger than kindergarten age died in 2012 from completely preventable or treatable illnesses, say Kitchen Charm representatives.
Kitchen Charm product demonstrators throughout North America regularly participate in fundraising activities for nonprofit organizations like Feed the Children. For more information, visit the Kitchen Charm website at KitchenCharm.ca.