Morgan Exteriors Urges Homeowners to Replace Outdated Windows Before 2017 Hurricane Season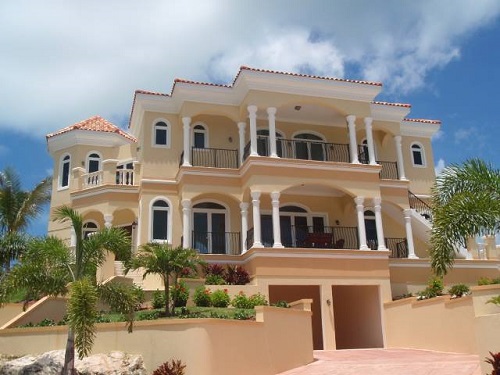 2017 is promising to be an active storm season along the Gulf Coast and reps from Morgan Exteriors suggest there is no better time than now to swap dated wood windows for their safer and more efficient vinyl replacement counterparts.
TAMPA, FLORIDA – 04-01-2017 – 2017 may usher in an above-average hurricane season, according to the National Hurricane Center. An accumulated cyclone energy of 170, says Morgan Exteriors, is predicted with a 20% chance of fruition, nearly double the average of 96. Morgan Exteriors founder Kirk Morgan notes that the busiest years have seen more than a dozen hurricanes and tropical storms.
Morgan Exteriors is ready for whatever weather makes its way into the area with a full selection of windows built to withstand hurricane-force winds in excess of 100 mph. Kirk Morgan urges area homeowners to consider replacement windows now to avoid the potential for devastating damage and financial loss in late spring and early summer.
New windows, explain representatives from Morgan Exteriors, come with a host of benefits that include the following:
Lower energy bills. Morgan Exteriors says that replacing a home's outdated windows is one of the single most cost-effective improvements a homeowner can make. Well-insulated windows and doors block the elements from negatively impacting a home's temperature and humidity levels. All windows by Morgan Exteriors offer the most advanced insulation technology to help increase comfort and reduce a home's energy consumption.
UV protection. Exposure to natural light is vital to the health and well-being of all living things. However, as Morgan Exteriors representatives explain, UV lights from the sun can cause fading to a home's interior elements. Double and triple pane windows reduce ultraviolet light and act as a sunscreen of sorts for the home.
Easier maintenance. Vinyl windows are considerably easier to clean than their timber-built predecessors. Morgan Exteriors representatives say that innovative designs mean vinyl replacement windows are virtually maintenance-free.
A safer home. Many new windows are available with laminated or tempered glass panes that work to prevent intruders and reduce the risk of injury due to accidental breakage. Morgan Exteriors notes that tempered glass stays together better and splits into coarse chunks instead of jagged and dangerous glass splinters.
Noise reduction benefits. New windows can help residents elevate the enjoyment of their interior spaces by reducing outside noise, according to the experts at Morgan Exteriors.
Increased curb appeal. Homeowners who are about to list a property for sale will benefit from the added curb appeal offered by new replacement windows. According to Morgan Exteriors, wooden windows date a home while new vinyl windows can reduce years of wear and tear. Additionally, new windows add visual interest, which works to increase the home's market value, says Morgan Exteriors.
Year-round comfort. Windows by Morgan Exteriors are the ideal addition to homes along the Gulf Coast for their ability to keep a home cool and comfortable. Vinyl windows do not expand and contract like wooden windows, which are at the mercy of temperature and humidity levels, explain the remodeling experts at Morgan Exteriors. The seals of vinyl windows, for this reason, are less likely to become compromised and allow air and moisture to seep into the home.
Buying new windows is not an investment to be taken lightly, asserts Morgan Exteriors. The Lutz, Florida-based remodeling company cautions homeowners against using untrained installers or products from big-box stores, which are often offered because of price point, as opposed to quality. Kirk Morgan of Morgan Exteriors says homeowners should check that their preferred window installer is licensed, bonded, and insured; that he or she can offer references upon request; and has a full and diverse portfolio of projects completed within the last three years.
Morgan Exteriors, Inc. was founded in 1995 by industry veteran Kirk Morgan. The company specializes in high-quality vinyl window and door replacement. Learn more at MorganExteriorsInc.com or by calling 813.931.4663.