Timothy Singhel Explains Social Media Workplace Issues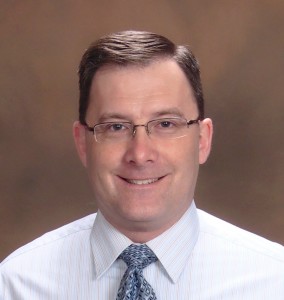 In the wake of the very public firing of Yelp! employee Talia Jane, it's important to remember that employers and workers alike have rights where social media is concerned, states Nashville-based attorney Timothy Singhel. But these 21st century issues can be a tricky sea to navigate.
02/29/2016 – NASHVILLE, TENNESSEE – Earlier this month, a disgruntled Yelp! employee took to the Internet to voice her displeasure about her compensation, according to Nashville attorney Timothy Singhel. In a 2000 word rant, the college educated woman claims she was unable to provide for herself basic necessities and bashed Yelp! CEO Jeremy Stoppelman for stocking company refrigerators with expensive snacks and drinks, reports Timothy Singhel. She went on to request that Stoppelman pay her phone bill. Not surprisingly, says Timothy Singhel, she was fired within two hours.
Was Yelp! justified in her swift termination? Perhaps, says Singhel. A company does have the right to protect its interests and reputation. However, this scenario brings up a valid speaking point for businesses across the country – how far can an employee go online to complain about her job and what recourse does an employer have when that happens? Most commentators on this news are focusing on the sense of "entitlement" that Jane conveyed and whether she was disloyal to her employer. Those are valid concerns, but according to Timothy Singhel, this situation also touches on employee social media usage that affects the workplace and raises a few general guidelines to consider.
Timothy Singhel suggests that a business should first consult with legal counsel and understand applicable laws and regulations impacting their employees' off-duty activities. An employer's latitude is not as wide as it was in the recent past. Today, Timothy Singhel says it is important for all employers, to understand and comply with traditional labor laws that had only applied to unionized companies, along with laws that specifically target social media policies. For example, the National Labor Relations Act addresses the right of all employees to engage in concerted activity – in other words, stating concerns about terms and conditions of employment that affect a group, not just the individual. This law and the National Labor Relations Board's recent enforcement guidance, explains Timothy Singhel, outlines what an employer can and cannot do to regulate the social media activities of employees.
Businesses should take the time to craft social media policies in accordance with these laws and in such a way that there is no question what employees are and are not allowed to disclose online, notes Timothy Singhel. Expressing dissatisfaction with an employee's pay rate, as Jane did, is one thing, and may be protected, but businesses must be allowed to protect their confidential information. According to Timothy Singhel, company executives should implement policies that specifically address disclosure of confidential information and trade secrets.
Corporate leaders should also ensure that employees have been properly trained on their rights and obligations regarding social media and any other "after hours" activity that could lead to disciplinary action. Timothy Singhel point out that employees responsible for the enforcement of a company's social media policy should undergo additional training.
Timothy Singhel says that while social media is ever-evolving, businesses should not feel obligated to create a 20 page manual dedicated specifically to Facebook, Twitter, LinkedIn and the thousands of other social network sites out there. In practice, Timothy Singhel points out that as social media policy becomes more complex, such extensive policies will become that much more difficult to follow and enforce.
A social media policy, according to Timothy Singhel, should be written like a marketing document. It should be succinct, interesting, and easy to understand.
Whether or not Yelp! had a clear policy in place remains to be seen and may be a hotly debated topic in the near future, notes Timothy Singhel. What is known, however, is that it does bring to light a growing concern for both employers and employees. Are public outcries an acceptable vehicle to address valid professional concerns? Timothy Singhel concludes that perhaps there are better ways.
Timothy Singhel is a Nashville, Tennessee-based attorney focusing on labor and employment law. He is licensed to practice in Tennessee, New York, and Minnesota.