Apple to Offer Trade-ins for New iPhones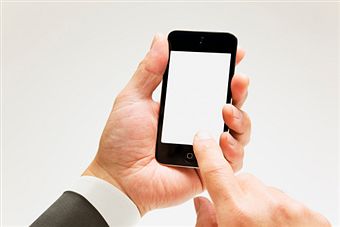 Program could be launched next month, with rebates on used iPhone 4 and iPhone 4S
CHICAGO, Illinois – August 27, 2013 – According to the blog MacRumors, Apple stores may soon allow iPhone owners to trade in their current phones for credit toward a new model.
The popular blog 9to5Mac says that select Apple Stores, including many locations in Dallas, Texas, have begun a limited test program. What's more, Apple is said to be collaborating with recycling company Brightstar.
Under the new program, consumers who bring their older phones into the store—for example, an iPhone 4 or 4S—will receive a gift card that can be applied to an iPhone 5. These trade-ins may be refurbished by Apple and then resold in other markets across the globe.
In a recent conference call, Apple CEO Tim Cook stated that he was "not opposed" to the idea of store trade-ins. He referred to the environmental aspect of trade-ins as an encouraging prospect. Third-party channels such as AT&T, Best Buy and Verizon currently offer this capability.
It's unknown whether earlier iPhone models, iPhone 3 and 3G, will be eligible under the same trade-in policy. Given their limited value, experts say this seems unlikely.
The company has yet to make an official statement, but many observers believe Apple will announce this new rebate project on September 10 and unveil it to the public by the end of the month.
Various sources have indicated that Apple store employees received training about the new program in preparation for Apple's September 10 event, when the next version of the iPhone is expected to be announced.
Apple has a mail-in rebate program currently in place, but the ability to visit a store and walk out with a brand-new model is more appealing to the average consumer.
If Apple's recent schedule is any guide, the next iPhone should go on sale sometime in mid-September. The most probable names are either the iPhone 5S or the iPhone 6. Apple has issued a new iPhone model each year, and these release dates have occurred either in the summer or fall. The iPhone 4S came out in October 2011, and the iPhone 5 arrived in September 2012. Three previous versions released during the summer months.
Apple is also rumored to be hard at work on a less expensive version of the iPhone to be sold in emerging markets. Some experts have speculated that the next iPhone features will include a larger display screen, a fingerprint scanner, or even an option to purchase the model in a gold color.