Automattic Announces 160M Round of Capital Raised from Investors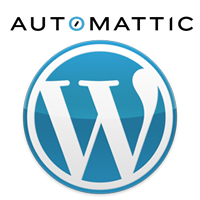 SAN FRANCISCO, California – May 29, 2014 – Automattic, the firm behind WordPress and a wide array of other popular Web publishing tools, has raised more than $160 million from investors in a recent project. The round values the nine-year-old company at $1.16 billion, after the investment.
Key investors in this latest round were Endurance, Chris Sacca and Insight Venture Partners. Meanwhile, longtime supporter True Ventures has developed a program to increase its financial investment and encourage new secondary investors such as Iconiq and Tiger Global Management.
Automattic's chief competitors have also been making the investing rounds. Squarespace has raised $40 million, Weebly $35 million and Medium $25 million. WordPress is still the most popular content management system on the market, encouraging developers to be creative with their designs. WordPress software currently serves as the foundation for 22 percent of the world's top 10 million websites.
In an interview, founder and CEO Matt Mullenweg said that the money would be used for a variety of internal operations, including marketing development, business expansion and employment. Mullenweg also recognized the need for funding in order to carry out tasks related to e-commerce tools and mobile products. He teased a new and improved version of WordPress.com that would reduce loading times and optimize the user experience.
It's not uncommon for certain WordPress themes to be a few megabytes in size. An enhanced design could add precious seconds to the user's page loading time. Today's users are advised to select a design that has been optimized for mobile devices, tablets and desktops.
Besides WordPress, Automattic is also behind familiar names in the technology industry like Polldaddy, IntenseDebate, VaultPress, Gravatar and Akismet. Mullenweg has spoken at national conferences and events including Yahoo TechDev Talk, Le Web, Greek Blogger Camp, YCombinator's Startup School, Web 2.0 Submit, BlogWorld Expo and SxSW.