Bernadine Fried Announces "Artists in Recovery" Program at Wonderland EPA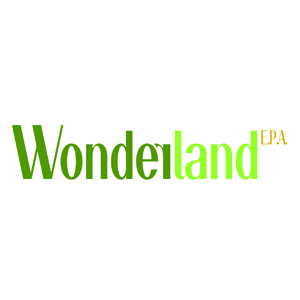 New luxury sober living center founded by Bernadine Fried and Alex Shohet will cater to creative minds.
LOS ANGELES, California  – APRIL 18, 2014 – Wonderland Air Force base in Laurel Canyon will serve as the home for Wonderland EPA's newest sober living program, Artists in Recovery. Co-founder Bernadine Fried says the center, which she calls a creative goldmine, will allow artists to pursue their creative passions through the recovery process. The facility is a unique addition to the Wonderland family of rehabilitation communities, adds Bernadine Fried.
Artists in Recovery (AIR) was designed by Bernadine Fried to take advantage of the facility's existing layout which includes a state of the art recording studio, sound stage, screening rooms, and ample office and gallery space. The former US Air Force base was once used to produce videos for the government. According to Bernadine Fried, she and co-founder Alex Shohet felt morally obligated to utilize the space to provide the ever-growing artistic community a sanctuary during substance abuse recovery.
The former base is an ideal location for Wonderland's recovery program, Bernadine Fried claims, as it has an air of mystique that residents can appreciate. In the 1940s, the US government took great care to position this campus in a private area, which, according to Bernadine Fried, is a major asset now. Throughout the 40s, 50s, and 60s, Wonderland Air Force Base was used to write and record secret film and photography projects for the US DOD and the Atomic Energy Commission. A helicopter landing pad, film vaults, and photo processing lab all harken to an era of days gone by. "We are restoring the facility…but with the latest technology today has to offer," reports Bernadine Fried. The main difference, she quips, is that the new and improved Wonderland Air Force Base won't need the film vaults or the bomb shelter.
Bernadine Fried explains that the center emphasizes sober creativity, allowing artists to tap into their inspiration without interference – away from the negativity of the media. AIR is a welcoming environment for inspired minds of all types. This includes but is in no way limited to television and film personalities, musicians, and print advertising professionals, says Bernadine Fried. The program utilizes not only creative workspace but also positive mentoring from sober artists across Southern California. AIR offers artists who have overcome addiction the opportunity to participate in the program as mentors. This level of peer interaction is unique in that it allows the artists to see how life can be outside of addiction and lived by those with similar lifestyles. Both sides can relate to one another' struggles, points out Bernadine Fried, and the AIR program promises to foster many new friendships and professional collaborations.
While the Wonderland EPA serves primarily as a sober living center, says Bernadine Fried, it is not unintentional that harnessing the power of the arts is a major aspect of recovery. And, with tens of thousands of square feet at their disposal, Bernadine Fried stresses that artists of all types are given the opportunity to redevelop themselves outside of the public eye.
About Wonderland EPA
Wonderland EPA was founded by Bernadine Fried and Alex Shohet as a family of recovery centers built around total transformation. Each client is treated according to an individualized plan that is developed by professionals like Bernadine Fried and includes medical and clinical staff. Notably, Wonderland does not consider a client's treatment as over once he or she exits the front door. Instead, Bernadine Fried encourages communication with both community staff as well as peer mentors. This level of commitment to sobriety has given Wonderland EPA one of the most respected names in the world of sober living and has contributed to the professional and personal success of countless clients since the company's inception.