Ellerslie Mission Society – Benefits of 'Gap Program'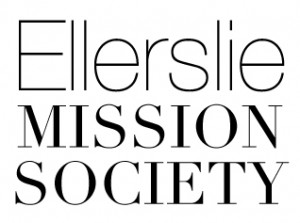 "Now is the time to embrace the Word of God and explore its extraordinary depth and clarity," says Ellerslie Mission Society.
WINDSOR, Colorado – May 15, 2014 – Ellerslie Mission Society, a Christian Bible college located in beautiful Windsor, Colorado, believes that its unique "gap program" format may be the future of Bible colleges in the United States.  The "gap program" model is set up to offer a semester's worth of training to fill in the "gap" of bigger educational picture. "The 'gap' concept has worked surprisingly well for us, and many other programs are taking notice", says Eric Ludy of Ellerslie Mission Society.
Ellerslie Mission Society has witnessed a disturbing trend in recent years: many Bible colleges have been forced to shutter operations as a result of decreasing enrollment numbers. Unlike these institutions, Ellerslie Mission Society appears to be thriving due to a carefully calibrated system put into place by its founder and president, Pastor Eric Ludy. Ellerslie Mission Society itself seems amazed with its early success.
What's the secret? Pastor Eric Ludy doesn't believe that it is entirely due to Ellerslie Mission Society's decision to become a "gap program".  He's convinced that there are two additional reasons for the early success.  Namely, prayer and passion.  This operation has been built on prayer, says Ludy, and the value of that cannot be understated.  But, add to that the fiery passion that Ellerslie blends into the delivery of Truth and you have a potent combination.
Ellerslie Mission Society is trying to do something fresh and innovative. From the very beginning, the leadership team made a conscious decision not to compete with other Bible colleges. We are specialists at training in the basics of a real-working Christianity, says Ludy.  And because we stay focused right there, we really are a great program. The danger for us is the bait to grow too quickly.
This focus on "being great at being small" seems to be a hallmark of Ellerslie Mission Society, as they maintain a fierce commitment to stay on task and not lose themselves in their early wave of success.
Ellerslie Mission Society trains its 250 student per year in how to live out a passionate Christianity that actually works, says Pastor Ludy. Ellerslie Mission Society is not merely a one-stop shop, but rather a place that offers a distinct specialty. The overall goal for these students is not to offer them a fully-orbed education in nursing, teaching, business, etc, but a fully-orbed education in Jesus Christ, which can prove the ideal undergirding for their continued studies in nursing, teaching, business, or whatever else they might pursue.
According to Pastor Ludy, many members of the education and training community would dub Ellerslie Mission Society as a "gap program." "Gap programs" have become an increasingly effective concept in today's education industry. Ellerslie Mission Society takes that idea to heart by focusing on its most powerful aspects and offering them for a wide audience. Ellerslie Mission Society, according to Pastor Ludy, is not a seminary. For Christians who are seeking four-year training and education in a particular denomination, Ellerslie Mission Society is probably not the right fit. Ellerslie Mission Society instead offers a program that is decidedly unique and which meets a distinct felt-need amongst a multitude of modern Christians.  And therefore, it's worthy of a look even from students already enrolled in a four-year program – because all they need to do is take one semester away from their schooling to attend Ellerslie's training, and then return to their four-year college to finish their degree.
Over a nine-week period, Pastor Eric Ludy and the rest of the Ellerslie Mission Society staff help students to take practical steps forward in their relationship with God. Students don't merely talk about the art of prayer, for instance – they actually pray. Students aren't just tasked with reading a few passages from the Word of God – instead, they dig deep into its life-giving qualities in order to access the rich substance underneath. By growing stronger in their spiritual lives, Ellerslie Mission Society students gain greater understanding about how the Bible can transform every action, decision, attitude and thought into a true expression of God's character.
By emphasizing the activity of training Christians in a wholehearted and fully committed Christianity, Ellerslie Mission Society has emerged as an impressive and highly influential source of encouragement and knowledge for people of all ages and denominational backgrounds.