Gallup Poll: Utah Rates No. 1 in Charitable Giving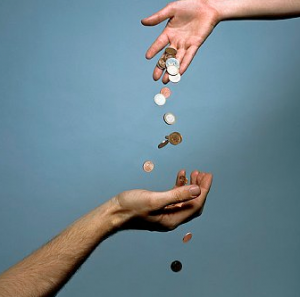 UTAH – October 2nd, 2014 – Residents in southwestern and southern states were among the least likely to volunteer their time and donate their money, according to a new Gallup poll examining American habits of charitable and philanthropic giving.
Utah reigns supreme as the leading state in the survey, with about 50 percent of residents saying they had volunteered their time and donated money in the last 30 days. Utah's annual donations per capita ($827) were the highest in the United States.
The results were drawn from a 50-state Gallup poll that featured at least 600 residents of each U.S. state. From June to December 2013, Gallup inquired about Americans' charitable and philanthropic activities to determine key correlations with economic and social conditions in each state.
Researchers found that residents of all U.S. states are more likely to donate money rather than time, which holds consistent with previous studies on global and national levels. Rhode Island and New York residents ranked well in terms of donating money, but lagged behind in volunteering time. Minnesota and Utah were the only two states where a majority of residents said they have done both in the last 30 days.
The percentage of residents volunteering time and donating money was below 30 percent in 10 states: Louisiana, Rhode Island, West Virginia, North Carolina, Arkansas, Arizona, Mississippi, New York, Kentucky and Nevada.
The Gallup poll revealed that people with higher well being more often gave their time and money to the local communities. Samples were weighted to match with the demographics of each state (phone status, population density, region, education, Hispanic ethnicity, race, age and gender), and corrected for double coverage of cell and landline users, nonresponse and unequal selection probability.
In their summary, the study's authors indicated that local and state leaders could assist their communities by supporting these philanthropic efforts.