Green Water Technologies Announces Its Charity Work for the New Year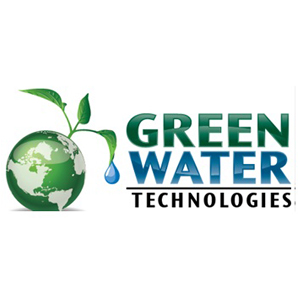 San Antonio–based water treatment firm Green Water Technologies will devote time and services to various organizations including Habitat for Humanity and the March of Dimes.
SAN ANTONIO, Texas – Oct. 11, 2013 – After celebrating another successful year of operations, Green Water Technologies continues its effort to support the community through a number of philanthropic activities.
Every year, Green Water Technologies contributes to a variety of local charities and fundraisers that benefit residents of all ages. The list of charitable organizations aided by Green Water Technologies includes the Salvation Army, Goodwill, Food Bank, March of Dimes and Habitat for Humanity.
Green Water Technologies is particularly proud of its sponsorship of Kingdom Faith Bible Church, which was founded in 2010 by Pastor DeWayne Owens. Kingdom Faith Bible Church, located in McKinney, Texas, offers a spiritual sanctuary for all those seeking fellowship, says Green Water Technologies.
According to Green Water Technologies, Kingdom Faith Bible Church is notable for its welcoming atmosphere of love, respect and passionate worship. A diverse congregation of believers has reflected the numerous demographics of the fledgling city of McKinney. Green Water Technologies encourages all residents of San Antonio and South Texas to consider Kingdom Faith Bible Church as their new church home.
In the next 12 months, Green Water Technologies plans to ramp up its push for donations to benefit Habitat for Humanity, which repairs and builds houses around the world using financial gifts and volunteer labor. Partner families will purchase these new houses using no-interest, no-profit mortgage loans or other financing methods. Like Habitat for Humanity, Green Water Technologies believes that all people deserve a safe, affordable and decent place to live.
Green Water Technologies is an authorized dealer of Pro Elite Professional Series Water Treatment Systems by General Electric. The licensed team members of Green Water Technologies address specific water issues in order to provide the best services for its customers.
The mission of Green Water Technologies is to help people improve their lifestyle while saving money on household products and feeling better about their homes. In order to assist a customer who was recently diagnosed with cancer, Green Water Technologies donated an air purifier for his home. Later this year, Green Water Technologies will donate snack bags for the Krueger Middle School volleyball teams.
For more information about Green Water Technologies and the company's complete line of products and services, visit gwtinc.net. Green Water Technologies can also be reached by phone at (210) 377-0303 or email at info@gwtinc.net.