Dr. James D. Sterling Reviews the Film "Last Year at Marienbad"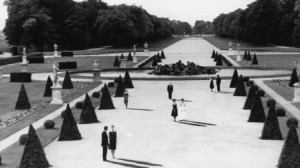 Ideas drawn from this movie have the potential to re-energize the efforts of patients in counseling, observes Dr. James D. Sterling.
NEW YORK, New York – March 5, 2013 – Last Year at Marienbad, a provocative film by auteur Alan Resnais, has stirred up controversy and analysis since its release. Recently, Dr. James D. Sterling, a respected clinical instructor and psychology, spent time in further study of the film for the benefit of his private practice.
According to Dr. James D. Sterling, Last Year at Marienbad challenges the belief that events are irreversible and that places are either real or imagined, but not both. Dr. Sterling believes these laws are fundamental for a client's sanity. So fundamental are these beliefs that psychiatrists like Dr. James Sterling assess a client's mental status by determining whether he or she is realistically oriented to time, place and person.
Last Year at Marienbad can be viewed as a dream rather than as a chronological presentation of 'real' events, points out Dr. James D. Sterling. The reality that people accept has been replaced by a system in which time, place and person change capriciously, unpredictably and unsettlingly.
As a dream, the film follows the logic of dreams where mechanisms like displacement, timelessness, condensation and interchangeability of place and person operate: the decor of A's room and her attire change with the scene. Dr. James D. Sterling notes that the garden of the chateau appears a labyrinth of hedges to become a neatly arranged series of shrubs and statues.
In the scene where M shoots and kills A, it is abrogated and replaced by a new scene – a "better ending" – where A remains very much alive. Regarding the plot, Dr. James Sterling notes that X's perseverance and ardor eventually succeeds in overcoming A's lingering doubts and contradictory facts. X gains A's surrender through the power of suggestion and by the force of his personality. A appears to be enchanted by the hypnotizing memories – real or imagined – that X fashions for her. The "better ending" reveals A and X leaving the chateau together, describes Dr. James D. Sterling.
In the opinion of Dr. James Sterling, Alan Resnais succeeds in creating a visual presentation fraught with inconsistencies, ambiguities and mysteries, a world where memories are malleable and people and events are interchangeable. Renais implicitly endorses the psychoanalytic proposition that the mechanisms employed in the unconscious mind are the same for everyone.
For Dr. James D. Sterling, the question of whether or not X and A actually met for the last time in Marianbad (or anywhere else, for that matter) is never answered definitively. The logical conclusion to be drawn from watching Last Year at Marienbad, says Dr. James Sterling, is that reality is mysterious and ultimately unknowable.
Last Year at Marienbad repeatedly returns to the game room where various characters, including X, compete against M in an intriguing and perplexing parlor game called Nim. M alone knows its winning algorithm: the person who goes first always loses if his opponent knows how to play. Even if the opponent is a computer programmed to win, an individual who knows how to play can always defeat the computer if the computer goes first. This is emphatically different from competing against a computer in chess, says Dr. James D. Sterling.
Eager to assist his clients in their therapy work, Dr. James D. Sterling may integrate the lessons learned from this film to improve his own techniques with the couples and individuals under his treatment.