Jay P. Clark Says Crystal Springs Ranch Will Plant Camelina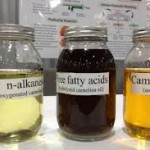 Crop can be used for biofuel and animal feed, says Jay P. Clark.
MOUNTAIN HOME, Idaho – December 22, 2012 – Jay P. Clark, manager of Clark's Crystal Springs Ranch in Orchard, Idaho, recently purchased camelina seed from a local farmer to populate 100 acres with the flowering plant. According to Jay P. Clark, camelina has many useful purposes, including possible use as a replacement for biodiesel and jet fuel.
Clark's Crystal Springs Ranch spans more than six square miles in Mountain Home, near Boise. The camelina will be grown in Orchard, which is also in the Boise area. Last spring, Jay P. Clark observed three other farmers in the Boise area who initiated camelina-growing operations, but Clark says that he is the first to attempt fall planning.
Jay P. Clark 's long-term goal is to create a farming co-op with other local farmers in order to more effectively market and distribute camelina-based products. In addition, Clark and his business partners hope to implement a new seed press for extracting camelina oil. Plans are to price the oil at eight dollars per gallon.
In addition to its use as a fuel alternative, Jay P. Clark has found that camelina has more health benefits than other healthy oils like flaxseed and vegetable oil. Camelina is higher in omega 3 oils than olive oil, which is generally prescribed by medical experts for problems with cholesterol levels.
As feed, camelina has been found to be higher in nutrients than commonly-used feed. It is also affordable for wholesalers and farmers, with an estimated price of $150 per ton, explains Jay P. Clark. Clark finds camelina is especially good for young dairy calves from four to six months of age. Camelina can help wean a calf from its mother a month sooner, says Clark.
Jay P. Clark says that the camelina oils with the highest purity are ideal for use in edible oils, while cloudy and grainy oils should be reserved for use in fuels for aviation. What remains following the harvesting of oils is ideal for feed, says Clark. There are other uses for camelina, as well, including as a cosmetic additive.
Jay P. Clark operates Crystal Springs Ranch along with eight full-time workers. The ranch also has a full-service repair shop a few miles away, available for any of his farm equipment repair needs. Clark's enthusiasm for farming was clear from a young age, with the future farm owner winning the State Farmer Award during his senior year of high school.
A former attorney, Jay P. Clark holds two degrees from Northwest Nazarene University, as well as a law degree from the University of Idaho College of Law. While attending the university, Clark was given a Jurisprudence award for his work in contracts. Several years ago, Jay P. Clark left the field of law to run Crystal Springs Ranch. He now also serves as Tear Drop Golf Company's CEO. Jay P. Clark lives with his wife and children in Mountain Home.