Kris Krohn Announces 2014 Strongbrook National Convention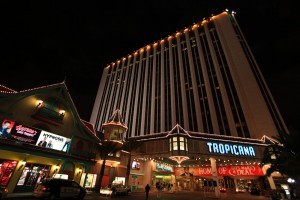 Founder Kris Krohn scheduled to speak at Strongbrook convention to be held January 24-25,2014, at the Tropicana hotel in Las Vegas, Nevada.
OREM, Utah – Oct. 18, 2013 – The road to success begins in Las Vegas, Nevada, in January 2014, says Strongbrook founder Kris Krohn. The Tropicana hotel has been chosen as this year's location for the Strongbrook Annual Convention. According to Kris Krohn, the keynote speaker for the event is former Arizona Treasurer, Dean Martin.
Kevin Clayson, one of the original co-founders of Strongbrook, will serve as master of ceremonies. Kris Krohn reports that Clayson is the mastermind behind much of Strongbrook's marketing material and has written numerous guides for client fulfillment coordinators and independent business developers. Clayson is one of the company's most charismatic and knowledgeable speakers, says Kris Krohn.
Company CEO Steve Earl, who joined Strongbrook in 2008, will also speak, reports Kris Krohn. As an executive team member, Earl guides the company through communication, compliance and training tasks, Kris Krohn explains. Tyler Bennett, Strongbrook COO, will also present to conference attendees. According to Kris Krohn, Bennett is an expert communicator with a keen eye and a seemingly inherent ability to create lucrative partnerships throughout various markets.
Additional speakers include Tiana Von Johnson, Alberto Alexander, and Kris Krohn. Tiana Von Johnson serves Strongbrook from her New York office as an expansion developer. She owns two independent real estate brokerage firms, and Kris Krohn describes her as a force to be reckoned with. Also hailing from New York, Alberto Alexander is a dynamic leader whose professional endeavors for the past 13 years include Business Consultant, Public Speaker, Trainer, Networker, and Financial Consultant, says Kris Krohn.
Currently, the event is scheduled from 9 a.m. until 6 p.m. on January 24-25, 2014. Kris Krohn openly welcomes all Strongbrook independent business developers and says the convention will feature the company's most successful leaders.
The convention is also an opportunity for Strongbrook leadership to praise their up-and-coming trailblazers, those who will mold the future of the company, says Kris Krohn. He explains that many more independent business developers will receive their $35,000 Home Portfolio bonus during the convention.
Kris Krohn emphasizes that one of the more interesting presentations for new Strongbrook affiliates will be the exhibition of actual properties purchased by company independent business developers and the opportunity to learn their secrets for success. Conscious Creator graduates will also be on hand to explain how the program has changed their lives, says Kris Krohn.
According to Kris Krohn, conference attendees can choose between a number of informative breakout sessions. Attendees may choose a 9 a.m. presentation of independent business developer training 101, advanced leadership training, or an estate planning session. Later in the morning, Kris Krohn notes that sessions covering how to leverage social media, master the art of recruiting, and master the real estate conversion will also be available.
Kris Krohn is a co-founder of The Strongbrook Group. He is the company's original visionary and believes that Strongbrook's success is measured not in dollars generated, but in lives changed.