National Study of Employers: Fewer Workers Are Granted Flexibility of Schedule, Work Structure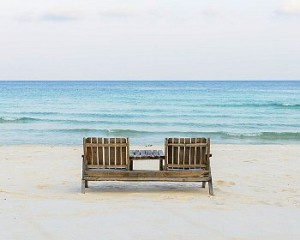 June 9th, 2014 – Flexibility is one of the most prized benefits, according to today's workforce. For Millennials and working parents who desire autonomy, the ability to work whenever and wherever holds significant appeal.  A new study by the Society for Human Resource Management and the Families and Work Institute indicates that employers have become a little more rigid in terms of employees' schedules.
The National Study of Employers is an annual survey of policies and practices in the human resources field. In 2014, 67 percent of employers allowed their staff members to telecommute on an as-needed basis, compared with 50 percent in 2008. Businesses were giving workers more control over their starting and ending time as well (41 percent in 2014 vs. 32 percent in 2008).
Employers are tightening the reins in other areas, though. In 2008, nearly 29 percent of businesses presented job-sharing arrangements as an option; that number has slipped to 18 percent. Over the last six years, businesses appear less likely to allow employees the option of taking a career break for family or personal responsibilities (52 percent, down from 64 percent).
Employers are more than willing to accommodate scheduling tweaks – say, for a dental appointment or a daughter's basketball game – but a total overhaul that involves reducing hours is generally frowned upon, according to the study. The study's authors, Ellen Galinsky and Kenneth Matos, say that the challenged U.S. economy may be partly to blame for this shift in attitudes. As the economic recovery struggles to gain a foothold, today's employers could be concentrating on having smaller staffs and discouraging extended absences or transitions to part-time work.
The National Study of Employers is a comprehensive study of the benefits, programs, policies and practices offered by U.S. employers to take care of the growing needs of today's workplace and workforce. The study was first conducted in 1998 and has since charted the enormous opportunities and obstacles of the American business world.