Office of the Comptroller of Currency Examines Latest Trends in Small Business Loans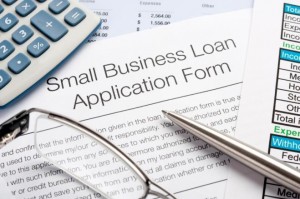 In 2013, U.S. banks continued to roll back lending requirements as economy showed signs of progression.
DENVER, Colorado – May 7, 2014 – An increasing number of institutions are slowly easing up on their credit underwriting standards, according to a new study.
In a January 2014 survey, the Office of the Comptroller of Currency (OCC) reports that banks are softening their credit underwriting standards. In 2013, 21 percent of banks had scaled back on their requirements. Meanwhile, 79 percent of banks had made no change over the previous 12 months. None of the 45 respondents in the OCC survey said that small business lending requirements had been tightened.
Credit cards, alternative leaders serve as most prominent loan alternatives
In the absence of other options, many entrepreneurs are being turned away from banks and relying on credit cards or high-interest lenders. Loans are currently available through the U.S. Small Business Administration at an interest rate of less than 6 percent. Additionally, the SBA has waived fees on loans under $150,000.
Number of alternative leaders continues to grow
While many banks remain cautious in their lending practices, borrowers are experiencing a more positive environment. Even for those who fail to qualify for a bank loan, there may be hope for avoiding pricier alternatives. Growing competition among alternative lenders has resulted in business owners being more deliberate when seeking out a great deal.
Credit cards remain a pricey alternative for small business owners
Generally, credit unions and banks offer the lowest interest rates. For fixed-rate small business loans, the rate now hovers anywhere between 5.5 and 6 percent. The rate fluctuates slightly depending on the length of the loan. The current average APR on these credit cards is a considerably higher 12.98 percent.
Refinancing and other financial strategies may prove costly
If an entrepreneur has approached the final stages of an amortized loan, refinancing likely won't improve a financial situation. Ancillary costs and fees may clean out any savings that the entrepreneur receives from refinancing, so it's important to calculate the costs of obtaining a new loan. On SBA loans ranging from $150,000 to $700,000, there is a fee of 3 percent. Loans over $700,000 come with a 3.5 percent fee. For those investors who are using commercial real estate as collateral, the appraisal cost is an important consideration. The appraisal usually runs about $2,500.
SBA Advantage program solves problems for many business owners
For entrepreneurs whose credit score has fallen, the SBA Advantage program utilizes a scoring system to evaluate small businessES. Once the borrower receives approval, the SBA guarantees the requested loan. Unlike the SBA Advantage program, banks are unlikely to offer loans if the business holds poor credit.