Paramount Song Lauds Smashing Success of Taylor Swift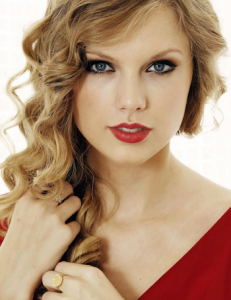 A songwriter associated with the Paramount Song community wrote music for Taylor Swift in the early stages of her career, says company representative.
NASHVILLE, Tennessee – November 17th, 2014 – Over the last week, the staff at Paramount Song has been listening nonstop to Taylor Swift's fifth album, 1989. Paramount Song hails this work as one of the most promising developments for the music industry in quite some time.
In 2004, a writer associated with Paramount Song wrote music to complement the lyrics of a then-unknown Taylor Swift. This collaboration is just one of several relationships that Paramount Song and its community members have developed in the music industry. By bridging the gap between emerging and veteran songwriters, Paramount Song has made a tremendous impact in a wide array of musical genres.
Paramount Song understands the relevance of this 24-year-old superstar in the grand scheme of the music business. In fact, Paramount Song staff continues to use Swift as an example of how to create and build a successful songwriting career. Taylor Swift has eagerly sought out partnerships with some of the music industry's key players, always willing to try something new for the sake of her art. Paramount Song writers are encouraged to do the same at every stage of their careers.
Along with executive producers Max Martin and Shellback, Swift has assembled a synth-heavy collection of 13 tracks that is expected to sell well over 1 million copies in its first week of release, reports Paramount Song. 1989 follows in the footsteps of Swift's previous four albums: Taylor Swift (2006), Fearless (2008), Speak Now (2010), and Red (2012). Paramount Song notes that each of these albums has gone multi-platinum and spawned a slew of hit singles.
According to a Paramount Song spokesperson, Taylor Swift is the artist and principal songwriter behind more than two dozen Top 20 hits since 2007: "Teardrops on My Guitar" (2007, No. 13); "Our Song" (2007, No. 16); "Change" (2008, No. 10); "Love Story" (2008, No. 4); "You're Not Sorry" (2008, No. 11); "White Horse" (2008, No. 13); "You Belong with Me" (2009, No. 2); "Crazier" (2009, No. 17); "Jump Then Fall" (2009, No. 10); "Untouchable" (2009, No. 19); "Fearless" (2010, No. 9); "Today Was a Fairytale" (2010, No. 2); "Mine" (2010, No. 3); "Back to December" (2010, No. 6); "If This Was a Movie" (2010, No. 10); "Mean" (2011, No. 11); "Speak Now" (2011, No. 8); "Ours" (2011, No. 13); "Eyes Open" (2012, No. 19); "We Are Never Ever Getting Back Together (2012, No. 1); "State of Grace" (2012, No. 13); "Ronan" (2012, No. 16); "Begin Again" (2012, No. 7); "I Knew You Were Trouble" (2012, No. 2); "22" (2013, No. 20); "Red" (2013, No. 6); "Shake It Off" (2014, No. 1); "Out of the Woods (2014, No. 18).
Based upon this impressive track record, Paramount Song offers up Taylor Swift as a role model for songwriters who are looking for a big breakthrough. When Paramount Song mentors note that songwriters have become discouraged about their prospects, the company encourages them to collaborate with others and find a new perspective from which to write. Paramount Song is a growing community of likeminded individuals with one goal in mind: creating work that resonates with a wider audience and speaks to the hopes and dreams of artists from around the world.