Phillip Elden – Government Shutdown Affects National Parks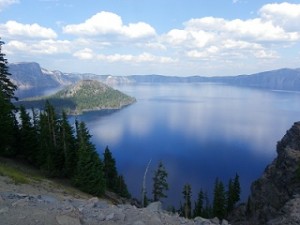 The work stoppage led to increased wildlife risk and prevented crews from tending to forest, says Phillip Elden.
EUGENE, Oregon – October 25, 2013 – According to Phillip Elden, the government shutdown has caused much distress in national parks and public spaces, as many families saw their October vacations ruined by park closings, says Phillip Elden.
Phillip Elden points out that October is a peak season for park tourism, so the government shutdown came at a very inconvenient time.
The closed monuments and park became a hot topic on the first day of the government shutdown, says Phillip Elden. A collection of veterans from World War II removed a series of barricades in order to gain entry into the World War II Memorial.
The director of National Parks and Services insisted that all services had to be shut off immediately under the Antideficiency Act, which forbids the use of funds that have yet to be authorized by the United States Congress.
Phillip Elden projects that another disruption could occur sometime in February 2014. The effect on national parks can often be an inconvenience, notes Phillip Elden, but at times the results are hazardous. During the stoppage, many cleanup crews were furloughed and forced to cease operations.
Even with the end of the government shutdown, Phillip Elden reports some parks have remained closed due to funding issues. Also in these critical times, logging companies were prohibited from performing any government-contracted work, says Phillip Elden. This stoppage put numerous forests at severe risk of wildfires and other environmental disasters.
Western timber firms have already gone into court in an effort to lift this ban on the U.S. forest, shares Phillip Elden. Their argument rests on the idea that the government holds no official authority to prevent loggers from working under these timber contracts.
The timber industry association, along with a trio of wood product firms, had filed a civil lawsuit in the United States District Court, says Phillip Elden. These plaintiffs cited the United States Bureau of Land Management and the United States Forest Service in the suit.
The companies insist that these agencies did not allow the timber industry enough time to respond to changes, says Phillip Elden. According to the plaintiffs, the timber industry is not one that can make dramatic shifts in production given a short period of time. Furthermore, Phillip Elden observes that some contracts are designed to include work that will greatly improve the safety of the public by reducing the threats of wildfire and removing expired trees.
The courts might see things much differently. Though some firms lean heavily on federal timber sales, the totality of national forests produce only about 5 percent of the American lumber supply, says Phillip Elden. Logging has been cut back in forests since the early 1990s in order to protect wildlife, fish and clean water. Phillip Elden notes that markets are using other sources, including private lands and Canadian forests.
Contact Phillip Elden:
2287 W Harrison Ave.
Cottage Grove, OR 97424
541-946-3014