Proper Prevention Is Key to Reduce Burglaries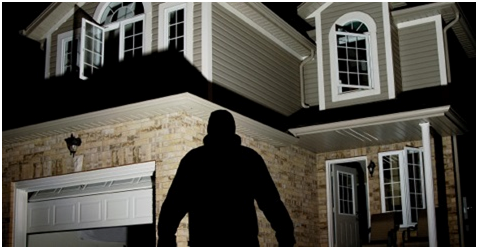 Warm weather, outdoor activities, and summer travel mean many homes sit vacant, which can invite theft and other criminal activity.
ARLINGTON, Va. – August 2, 2013 – Thousands of homes are broken into each year with a cumulative loss of nearly $5 billion. Thefts become more prevalent during summer months when many families choose to vacation or simply spend their evenings away from home. Every homeowner should take a few precautions to reduce their chances of being a victim.
The National Crime Prevention Council recently released a list of simple steps that all homeowners can take to protect their property. The following have been adapted from that list with additional steps to prevent property crimes.
Eliminate dark spaces where criminals can hide by utilizing ample lighting. Even small and inexpensive solar lights may create enough illumination to convince a burglar to go elsewhere.
Set timers on indoor lights.
Trim large tree limbs to prevent access to above-grade windows.
Install motion sensor-activated lighting at all entryways.
Only use exterior doors made out of metal or solid wood.
Sliding glass doors should be locked in place with a metal or wood bar.
Windows should be checked regularly to ensure locks work properly.
Contractor-grade locks should be replaced with heavy duty hardware available at most retailers.
Lock all windows and doors when the property is vacant for any amount of time.
Install a home security and monitoring system.
Trusted neighbors should be notified about vacation schedules and asked to keep an eye on the property.
If gone for more than a week, newspaper subscriptions should be suspended and mailboxes emptied by a friend or relative, or file a mail hold with the post office.
Extended absences should be reported to local law enforcement agencies, neighborhood watch captains, or homeowners associations.
After making a large purchase, such as an expensive videogame system or television, do not dispose of the box by leaving it on the curb. Take it to the dump.
Considering that most burglaries in the United States are not the result of forced entry, it seems that locking doors and windows is one of the most effective methods to thwart would-be thieves. This and many of the above suggestions don't take up too much time but can help prevent a family from being violated, both by the invasion of personal space and the emotional scarring that comes with it.