Rabbi Binyomin Lisbon – 1900s Kosher History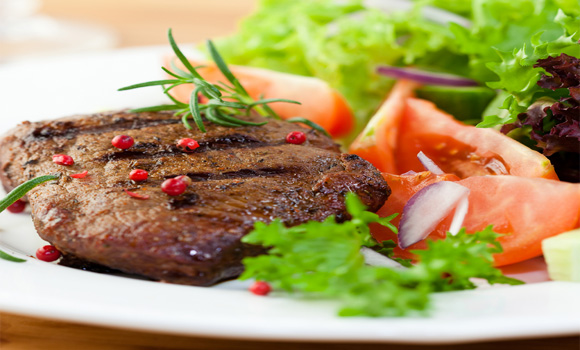 Kosher certification agency founder Rabbi Lisbon details rich heritage of kosher lifestyle.
LOS ANGELES – August 2, 2013 – Rabbi Binyomin Lisbon is a respected member of the Jewish community, both as a rabbi and as founder of KSA Kosher. Through his kosher certification agency, Rabbi Binyomin Lisbon helps ensure only the highest quality kosher foods reach stores, hotels and restaurants around the world.
As Rabbi Binyomin Lisbon explains, the kosher diet has a rich history rooted in the Jewish faith. As Jewish immigrants began to fill homes throughout the country at the turn of the 20th century, there was an increased demand for kosher foods, says Rabbi Binyomin Lisbon. The offerings quickly expanded during the 1900s, as Rabbi Binyomin Lisbon says cookbooks, restaurants and shops began offering kosher foods.
In 1901, a pamphlet including German-Jewish recipes began circulating, according to Rabbi Binyomin Lisbon. As Rabbi Binyomin Lisbon notes, this pamphlet eventually became a popular book titled, The Settlement Cook Book, which became one of the top American cookbooks at the time.
Crisco was released in 1910 and, three years later, was revealed to be an inexpensive kosher product ideal for any kosher household, Rabbi Binyomin Lisbon says. Rabbi Binyomin Lisbon says that this eventually led to 1933's Crisco Recipes for the Jewish Housewife.
A major turning point happened in 1915, when the New York legislature implemented a kosher food law that would later color similar legislation, Rabbi Binyomin Lisbon explains. In essence, Rabbi Binyomin Lisbon states that the law prohibited non-kosher food being passed off as kosher. It also stipulated that shops that sell both types of food post signs notifying customers, Rabbi Binyomin Lisbon explains.
According to Rabbi Binyomin Lisbon, 1946 brought another big shift in demand for kosher products, as thousands of Holocaust survivors arrived in the U.S. Some of these immigrants opened their own food manufacturing plants and retail establishments, further spurring the growth of the kosher food industry, recalls Rabbi Binyomin Lisbon.
With Hebrew National's widespread campaign of its kosher hot dog products, the first mass marketing of a kosher product was launched, says Rabbi Binyomin Lisbon. The campaign emphasized that anyone can consume kosher products, Rabbi Binyomin Lisbon adds, and the ad campaign made clear that kosher foods are cleaner and prepared with more care.
Today, the kosher market is rapidly growing, with millions of people regularly choosing kosher foods. Through KSA Kosher, Rabbi Binyomin Lisbon and his colleagues work hard to uphold the integrity of the kosher industry, forged over many centuries by their Jewish ancestors. Rabbi Binyomin Lisbon and the staff at KSA Kosher are proud to be recognized as a reliable certification agency for the kosher industry.