Roger Stanton Earns Tenure, Promoted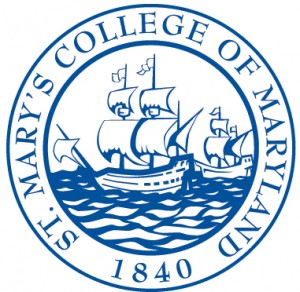 ST. MARY'S CITY, MARYLAND – December 10, 2013 – Roger Stanton has been reappointed with tenure and promoted to the rank of Associate Professor of Psychology.
A Ph.D. recipient in psychology and cognitive science from Indiana University, Roger Stanton first joined the St. Mary's community in 2007. Roger Stanton teaches courses in the areas of cognitive psychology, psychological statistics, as well as first-year seminar called Human, Robot, and Cyborg Minds.
Roger Stanton has presented research with his students at various psychological conferences across the country. Roger Stanton has also seen eight of his articles published in the Journal of Experimental Psychology and Memory & Cognition.
A native of Mesa, Arizona, Roger Stanton has relished the opportunity to pass down his hard-earned lessons to the St. Mary's student body. From kindergarten to his Ph.D., Roger Stanton was entirely educated in public schools, and he enjoys continuing to be involved in public education as a member of the community at St. Mary's College. More than 2,000 students matriculate at the public college, located alongside the St. Mary's River in Southern Maryland. For Roger Stanton, the warm and welcoming environment at St. Mary's has inspired his career success.
"In my six years at St. Mary's, I have grown as a teacher, a scholar, and a college community member," states Roger Stanton. "I have taught five different courses at St. Mary's, mentored twelve St. Mary's Project students and directed eight research students."
Even with his busy schedule, Roger Stanton continues to pursue greater knowledge while shaping inquisitive young minds.
"A key component of the success of my research program has been the involvement of student research assistants in my laboratory, and using the laboratory experience as a learning experience for the students that occurs outside of the classroom setting," asserts Roger Stanton. "Across my teaching experiences, I have transformed my pedagogy to create meaningful classroom and research experiences for my students."
Roger Stanton has published his research in top-tier journals and presented at national conferences while including a number of St. Mary's students in these presentations and publications. Roger Stanton contributes to college through his efforts as a valued member on numerous committees. For example, Roger Stanton served as the chair of the Institutional Review Board from 2009 – 2012.
Roger Stanton primarily teaches Cognitive Psychology with Laboratory and Psychological Statistics, often regarded as two of the most difficult courses in the psychology major. In his classroom instruction, Roger Stanton approaches these courses with three major goals: lecturing clearly to simplify concepts, building solid foundations, and exciting students about the subject matter.
"As I gained experience, reflected on my successes and failures, and attended to student feedback during my time here, I have learned how to simplify theoretical issues, create foundations of knowledge, and stoke student interest in the field," says Roger Stanton.