'Serial' Desire Brings Attention to Podcast Industry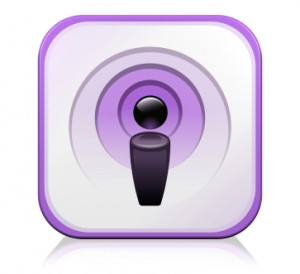 The breakout podcast has drawn an audience of more than 5 million listeners since its inception this fall.
WASHINGTON, DC – December 24, 2014 – The podcast industry has changed dramatically in recent years, with a diversity of influences.  "Serial" is the major driver behind this recent trend.
The podcast, focused on the 1999 murder of a Baltimore high school student, has sprung into the national consciousness and pushed the medium of podcasting into unforeseen territory. Perched at the intersection of entertainment and journalism, "Serial" is one of the Internet's most beloved topics of discussion, drawing intense debate from all corners of the world.
Podtrac, a podcast advertising company, notes that listenership for podcasts has increased exponentially in the past two years. The top podcasts have achieved a nearly 60 percent improvement in their audience. Two spinoffs of "Serial" have risen through the ranks to become firmly entrenched among the top 200 podcasts: "The Serial Serial" (The AV Club) and "Serial Spoiler Special" (Slate).
Launched as a spin-off from the public radio show "This American Life," "Serial" has climbed to the top of iTunes download rankings, with over 5 million people taking the plunge since the series began in early October.
As "Serial" gained major headway over the last three months, podcasts have become lauded as the next big happening in the world of media. Attracting a wide range of people who enjoy public radio and listen to podcasts, "Serial" has moved beyond these confines to break into the mainstream conversation. The hope for many podcasters is that these same listeners will tune into other podcasts.
Certain hits such as "RadioLab" and "BS Report with Bill Simmons" have gathered significant followers with the support of their financial backers (WNYC and ESPN, respectively). Slate, the popular news website which began in 1996, has developed a podcasting franchise complete with live tapings that encourage input from the audience.
These small victories for podcasting have paled in comparison to those found in other media. According to a recent study published by Edison Research, podcasts made up 1.7 percent of all audio listening for today's Americans. Compare that with the 52 percent claimed by radio. Even the most popular podcasts are struggling to reach mass appeal, and advertising has drawn in a small amount of revenue that fails to overcome the financial challenges associated with producing this content.
In recent years, podcast advertising network Midroll and startup company Gimlet Media have begun addressing the issue of expenses. Although cultural experts are hopeful that the success of "Serial" can be replicated, it will require a considerable amount of cash flow to make this dream a reality.
"Serial" (serialpodcast.org) is expected to deliver a second season sometime in 2015, though the content has yet to be determined.