Sophia Wong announces new YOR Health records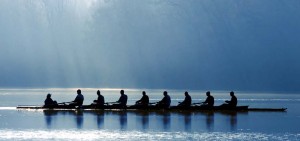 Company members in Australia and New Zealand are establishing a new standard of excellence in 2014, reports Sophia Wong of YOR Health.
IRVINE, California – July 30, 2014 – Thus far in 2014, YOR Health has reached and exceeded multiple sales goals that bode well for the company's future, according to Sophia Wong, a YOR Health co-founder. By extending the company's reach into the South Pacific, Sophia Wong and YOR Health have accumulated a bevy of motivated individuals from Australia who are leading the movement of better health and wellness. Sophia Wong, a YOR Health co-founder, is proud of her Australian Customers and Independent Representatives for raising the bar and setting a number of sales records over the past six months. Product sales now are nearly triple what they were during the first week of sales in Australia.
In addition to their outreach efforts in Australia, Sophia Wong and YOR Health recently announced that residents of New Zealand can now receive YOR Health products right at their homes and businesses. By introducing an entirely new group of individuals to these meal replacement shakes and nutritional supplements, Sophia Wong and YOR Health are leading the way in an exciting year of progress and renewal.
Sophia Wong of YOR Health says that the seeds of this growth were planted earlier this year when Dennis Wong embarked upon a tour of the country. He came away from the experience with great inspiration as a result of the residents' encouraging stories, reports Sophia Wong of YOR Health. In order to improve the overall customer service process, the company has established a new shipping warehouse to house products for easy and convenient distribution.
Energized by the company's recent developments, Sophia Wong of YOR Health enjoys sharing her motivation and passion with an international list of Customers and Independent Representatives. With the goal of promoting the wellbeing and health of all Australians, YOR Health continues the work of providing scientifically based news and information about nutrition to a diverse audience. By encouraging optimal health through physical activity and food variety, Sophia Wong and YOR Health are blazing a trail that many industry groups and organizations are sure to follow. Sophia Wong of YOR Health regularly consults with influential nutrition and food experts around the world to learn more about this important topic.
Together, Sophia Wong and YOR Health identify and address local opportunities and needs for health promotion and nutrition education. With the assistance of an experienced staff from a broad array of disciplines, the company analyzes current health and food trends while coordinating activities and programs to fit the needs of members. Sophia Wong of YOR Health is particularly proud to facilitate high-profile events and contests that encourage Customers and Independent Representatives alike. This message is shared through public speaking demonstrations, group presentations, nutrition trainings, and extensive media coverage.
For Sophia Wong and YOR Health the leadership team, being involved in a community of positive, aspirational leaders is the best part of their daily activities.