Stephen Samuelian – New Quality Measures in Skilled Nursing Care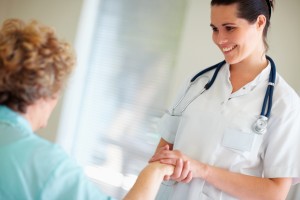 2015 brings new regulations for skilled nursing facilities across the country. Stephen Samuelian says new public report card grades reflect increased scrutiny and offer more information to consumers.
LAGUNA BEACH, California – March 9, 2015 – The federal government has recently enacted new measures to ensure that skilled nursing facilities are graded according to stricter standards, according to Haven Health Group's Stephen Samuelian.
Government website Nursing Home Compare debuted in 2008 with the purpose of giving consumers quick access to information relating to skilled nursing care. According to Stephen Samuelian, the site has come under scrutiny itself as critics claim that self-reported data may skew results. It has, however, been a valuable tool for those seeking skilled nursing services, reports Stephen Samuelian.
Stephen Samuelian notes that the website offers ratings for more than 15,000 skilled nursing facilities in three categories: staffing levels, quality measures, and government inspections. Each of these is rated individually before a final, comprehensive score is determined.
The new standards have been implemented as suspicion looms over the number of highly rated Maryland facilities on Nursing Home Compare. Out of the 228 in the state, over half have achieved an above average rating, notes Stephen Samuelian. Over one third of all Maryland skilled nursing facilities have ranked 5/5 stars based on self-reported data. As Stephen Samuelian points out, only 12 centers in the state have received a one star rating.
Stephen Samuelian points out a possible disparity between the on-screen numbers and actual quality of some of the highly-rated facilities. As a result, the federal government is now insisting that skilled nursing centers enact greater measures to avoid enforcement actions including fines or closure.
A major concern amongst critics of the Nursing Home Compare system is that the site has failed to calculate the percentage of residents who are on prescribed antipsychotic medications. Stephen Samuelian explains that these drugs may make residents easier to manage than those of a facility with a fewer number of medicated occupants. This could cause a higher score for a lower-quality home, says Stephen Samuelian.
Many industry officials are concerned that the sudden enactment of new regulations may falsely instill fear in the minds of consumers, states Stephen Samuelian. The changes are a welcome adjustment to consumer advocates, however.
Summarizing the concerns of some industry leaders regarding the sudden weakening of scores, Stephen Samuelian stated, "if scores suddenly begin to fall overnight, it sends a remarkably negative message to the general public that quality is not a top priority to these centers." By contrast, nursing care advocacy groups including Florida's Better Care disagree, citing a nationwide need for more transparency, according to Stephen Samuelian.
Based on current reporting measures, over half of the nation's skilled nursing facilities rated above average. This goes in contrast to the fact that only about 33% received high ratings based on government inspections.
Stephen Samuelian says the new scores will be available as of February 20 and, coupled with the additional validation of self-reported staffing levels announced in October, should instill a greater sense of confidence in families seeking skilled nursing services for their loved ones.
Stephen Samuelian is a founding member of Haven Health Group, a Utah-based provider of quality skilled nursing services.