Student Loan Interest Rates Double After Congress Vote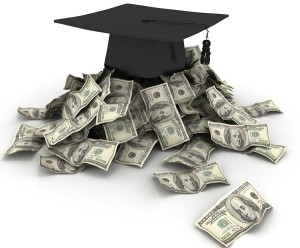 NASHVILLE, TN – July 7, 2013 – The interest rates on student loans backed by the U.S. government doubled last week from 3.4 percent to 6.8 percent.
Under proposals supported by President Barack Obama and the Republican Party, interest on education lending would be attached to the 10-year Treasury note. The Treasury note is the market rate paid by the U.S. government when it borrows. Until recently, that rate had been just over 2 percent.
However, Obama and the Republicans are not in agreement on whether those loans should be fixed – or how high these rates should be. Senate leaders promise that if a deal is reached, it would be defined as retroactive to July 1.
According to the White House, the average student will pay an added $4,000 during the life of their loans. More than 7 million students are expected to apply for subsidized Stafford loans during the next academic year.
In the United States, the cost of attending college has more than quadrupled since the 1980s. The average rate of annual tuition, fees and board at a 4-year public university has increased dramatically, from $6,381 to $15,605. Meanwhile, the Federal Reserve Bank of New York states that student debt has tripled within the past decade. Student loans trail only mortgages as the largest form of debt carried by American households. Graduates are beginning their working lives with approximately $27,000 in debt.
However, these U.S. government-backed loans are still the least of all evils in many cases. The interest rate of 6.8 percent currently stands lower than that of loans available from several private lenders. For example, the Parent Loan for Undergraduate Students – at 7.9 percent interest – is not a viable option for most families.
Those who are fortunate enough to find steady employment (including benefits) in this unstable economy still struggle to make ends meet. It's often unmanageable for them to remove this debt while saving for a home down payment and stocking away money for retirement. People with more education are now less likely to own their own homes — 36 percent less likely if student debt is a factor. Additionally, the average retirement savings for American households is just over $3,000.
The current student loan crisis means that students must ask themselves a few important questions when selecting a college and pursuing a course of study. Many are wisely considering a work-study or off-campus job that will help them to ease the financial strain. Still, despite a wealth of money-making opportunities, the rising costs of education are causing significant stress around the country.