Twitter Co-Founder Introduces New Search Engine and Mobile App, Jelly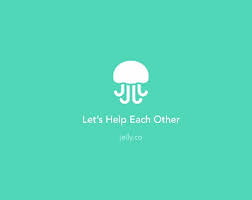 App emphasizes altruism while binding together loose networks of people to achieve a common goal, says creator Biz Stone.
NEW YORK CITY, New York – January 13, 2014 – Twitter co-founder Biz Stone recently announced the initial details of his venture to develop a social search engine.
Jelly is a mobile app and search engine that allows users to follow friends and their social circles to receive information. Users have the ability to snap a photo, send text queries and inquire about further details. If friends are unable to answer, users can send the query outside of Jelly to find one.
At first glance, publishing a query on Jelly doesn't appear to be much different than posting a Tweet or Facebook status update. The questions get sent out to the same people, who can elect to forward them to friends. Users can keep track of questions by clicking "Favorite," but currently there's no other way to retrieve previous questions.
Jelly isn't yet designed for answering all kinds of question. According to the New York Times, the most common questions to date include: what is this, how do I fix this and should I purchase this?
Jelly shares a number of attributes with the question-and-answer service Quora, which began in 2010 as a place to retrieve answers from knowledgeable people.
The app is available for Android and iOS. In a summary of Jelly posted on the startup's new website, Stone says that Jelly is an enjoyable way to search for images and topics. He credits the "experience, inventiveness and creativity" of users for proving than any algorithm.
Stone will serve as the chief executive officer of Jelly. His fellow Twitter co-founders continue to establish different projects in the technology field. Jack Dorsey is the chief executive officer of Square, a mobile payment service. Evan Williams developed the publishing tool Medium.
In 2013, the three men marked a significant milestone for Twitter. The company made its much-ballyhooed debut as a publicly-traded company on the New York Stock Exchange. Starting out at $26 per share, the stock price has since doubled.