U.S. Employment Rate Reaches Five-Year Low in September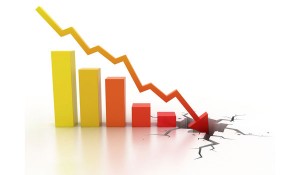 WASHINGTON, D.C. – October 31, 2013 – According to the Labor Department, the United States unemployment rate fell to a five-year low last month. However, employers continued to hedge their bets by adding a modest 148,000 jobs during the month.
The current unemployment rate is 7.2 percent, which is the lowest mark since November 2008 in the midst of the Great Recession.
The report was delayed more than two weeks due to the federal government shutdown and reflected how the American economy continues to experience growth at a dreary rate. The newest job gains are similar to those throughout 2013 but arrived below the forecast of approximately 175,000 as predicted by Wall Street.
This disappointing rate of growth will likely underline the reticence of top Federal Reserve officials to start a withdrawal of the monetary stimulus program. Policymakers have considered a severe cutback in the purchase of bonds but have been holding off in anticipation of better employment growth.
In the first six months of 2013, the economy boosted the number of jobs by approximately 195,000 each month. Though the statistics seem promising, this increase did little to satisfy the 11 million unemployed American or soothe the 8 million part-time employees who desire more hours. Even with the unemployment rate decreasing slightly since the summer of 2012, experts say that number is in part the result of some Americans leaving the labor force.
Job growth during the month of September was boosted by three major industries: warehousing and transportation, retail trade and temporary-work agencies. Each of these categories increased by more than 20,000 jobs.
Meanwhile, the construction industry also spiked by 20,000 jobs, the sector's greatest gain since February 2013.
In a disappointing development, the leisure sector lost more than 13,000 jobs in September. Government payrolls increased by 22,000 in the month, though federal employment fell by 6,000.
The limited shutdown of government facilities and offices, a 16-day stoppage that began Oct. 1, had no impact on the September employment report. Anecdotal reports and surveys show that insecurity about the budget talks weighed heavily on employers and their decisions.
In other statistics, the average number of hours worked in a single week experienced no change (34.5 hours). Average hourly job earnings for private employees moved up by a miniscule amount from the previous month, from $24.06 to $24.09.
It will take several months for analysts to draw up a full assessment of the government shutdown's impact on the economic climate, but numerous economists believe that the furloughs and closure of several operations will trim about half a percentage point from economic growth during the fourth quarter. During the shutdown, approximately 800,000 employees were affected.
On Nov. 8, the October jobs report will be released, which should demonstrate the effect on employment of the government shutdown.