U.S. News & World Report Releases 2015 Best Graduate Schools Rankings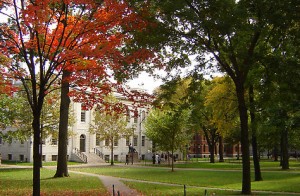 Stanford, Harvard and Yale claim top spots in business, law and other major categories.
WASHINGTON, DC – March 15, 2014 – U.S. News & World Report has released the 2015 edition of its Best Graduate Schools, an annual ranking of the nation's most successful educational institutions.
Wharton School at University of Pennsylvania ascended two places to tie with Stanford University's Graduate School of Business and Harvard Business School for the top ranking. Booth School of Business (University of Chicago) edged up a notch from No. 5 to No. 4, trading spaces with Sloan School of Management (Massachusetts Institute of Technology).
Admission into a first-class business school comes with a significant price tag. The survey reports that the lowest tuition rate among Top 10 schools is Haas School of Business (University of California – Berkeley). The in-state cost for attending the popular West Coast school is $51,412, with another $2,547 tacked on for out-of-state residents.
Despite the steep rates, many experts indicate the benefits are plentiful. The Bureau of Labor Statistics recently stated that job growth among student's holding a master's degree was expected to rise 21.7 percent by the year 2020. That percentage is nearly double the rates for students holding associate's or bachelor's degrees.
On the U.S. News & World Reports website, applicants can search all 453 schools included in the study.
Rounding out the top 10 business schools for 2015 are Kellogg School of Management (Northwestern University), Haas School of Business (University of California – Berkeley), Columbia Business School, Tuck School of Business (Dartmouth University) and Stern School of Business (New York University).
The 2015 ranking of Best Graduate Schools also included valuable information for students aspiring to a career in engineering, education, medicine and law. Graduate schools are evaluated on acceptance rates, expert opinions, standardized test scores and other criteria.