U.S. Small-Business Owners Express Cautious Optimism about the Short-Term Future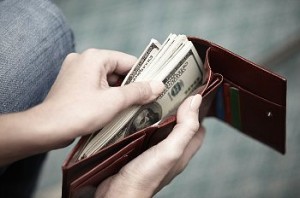 Flexible hours and family time are among the most important qualities of starting a solo entrepreneurship, according to a new Wells Fargo-Gallup survey.
MIAMI, Florida – June 12, 2014 – The U.S. economy may experience ebbs and flows, but today's small-business owners continue to be satisfied with the decision to pursue their entrepreneurial dreams.
According to a Wells Fargo and Gallup study released last month, 84 percent of those surveyed say they would do it all over again if given the option. Among the 600 small-business owners included in the poll, the decision-making and independence that come along with the position are the most potent benefits.
While 42 percent of respondents say that being their own boss is a major reward, over 10 percent also cite pride and job satisfaction, family time and flexible hours, and interacting with the public as notable reasons for their choice of job.
These sentiments of satisfaction have been the general refrain for small-business owners in the past 11 years of the Wells Fargo-Gallup survey. Since 2003, approximately 80 percent of respondents have voiced their confidence in their career path. What's notable about this level of consistency is that the U.S. economy has experienced a number of twists and turns along the way.
For example: In winter 2009, when unemployment rates were at all-time highs and many businesses around the country struggled to make ends meet, opinions among small-business owners held steady: An impressive 79 percent of respondents said that they felt comfortable with their career path.
A separate poll conducted earlier this year indicates that small-business owners are feeling optimistic about the current economy. The 2014 U.S. Bank Annual Small Business Survey asked 3,000 small-business owners about their viewpoints and found that more than half (52 percent) believe the economy is in a state of recovery, compared with 45 percent in 2013. Just 34 percent think the U.S. remains in a recession. In 2010, almost 90 percent of business owners said the U.S. was in a recession.
Despite the power of positivity, small-business owners still express worry about their daily operations. The leading cause for concern (23 percent) is securing a customer base and generating revenue. Other concerns included availability of funding (10 percent), credit financing (10 percent), and cash flow (15 percent).
Further polling from Wells Fargo and Gallup indicate that the confidence of small-business owners in their businesses has not fully recovered after the Great Recession of 2008. According to data provided by the Small Business Administration (SBA), just over half of small businesses remain open after five years. Only one-third of small businesses make it past the decade mark.
For small-business owners in the U.S., the statistics indicate a significant challenge even in the best of circumstances. A thrill of the fight may be exactly what attract these ambitious entrepreneurs into often perilous endeavors.