Winter Snow Storms Expected to Damage National Economy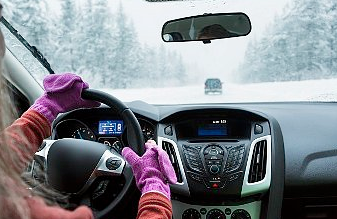 A potentially historic weather event rocks the Northeast as late January winds bring up to three feet of snow, causing flight delays, school closures, and Amtrak suspension.
Jan. 26th, 2015 – BOSTON, MA – A dangerous weather system moved into the area this week that has virtually paralyzed Eastern Massachusetts to Long Island and as far south as Philadelphia. A state-of-emergency has been declared in four states – Connecticut, New Jersey, Massachusetts, and New York – with the effects of the storm reaching at least seven states.
Nearly 8000 flights have been canceled, leaving people stranded and struggling to find hotel accommodations. Virtually every school system on the northeast coast has been shut down as blizzard and winter storm warnings remain in effect through mid-week. Travel bans have been enacted in Connecticut and over a dozen public transit systems have been closed in New York and Boston. Rail service provider Amtrak has suspended service between New York and Boston and minimized trips between New York and Washington.
The brutal weather will likely have a negative impact on the economy with far-reaching effects. Many neighborhood businesses have been forced to close and shoppers unable to leave their home to spend money. Production facilities along the Coast will sit empty meaning a possible nationwide shortage of manufactured goods. Grounded flights are expected to cost airlines hundreds of thousands of dollars. And despite the motto, "The show must go on," Broadway theaters were slated to sit empty on Tuesday. The United Nations has vacated its Manhattan headquarters through Wednesday.
Wind gusts up to 75 miles an hour have created the potential for downed power lines. Public service workers may not be able to restore power for up to 48 hours, warned Massachusetts Gov. Charlie Baker.
Despite the severity of the storm, the New York Stock Exchange has remained fully operational and many hospitals, including the Nassau University Medical Center on Long Island, have brought in additional staff and equipped ambulances with snow gear.